Scanning Electron Microscopy of ZnO nanorods on plastic substrate
Last week, I have been measured my samples by Hitachi – S4100 high resolution scanning electron microscopy machine.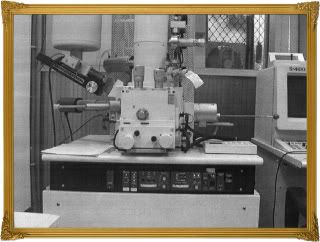 We have three samples with difference conditions. In my experiment, the zinc nitrate hexahydrate and hexamethylenetetramine were employed as parent solutions. The substrate was used on an ITO-laminated plastic substrate of polyethylene terephthalate.
The morphology of the films was further adjusted by using NaOH solution. The NaOH solution concentration was kept at 0.1 mol/liter in a 2 ml volume. The microphotographs of the films are shown in figure below.
It was found that our films with 2 ml NaOH show a tip-nanorods morphology with a typical diameter of 0.3 micrometer and a rod length of 3.0 micrometer. This result indicates that the ZnO with nanorods structure has been successfully grown on plastic substrate.
I believe that the control dimension and morphology in ZnO nanorods is critical issues for the fabrication of plastic electronic and optical plastic nanodevices.